Al Manassah offers in house developed highly customizable and completely unique bespoke technology solution, required for Sukuk Murabaha and liquidity management. Our development framework and modular approach allow us to effectively adapt our platform to any industry best practices, and offers a stable and secure relational solution connected to high-tech users interfaces. From core to core and beyond, Al Manassah will help a robust solution incomparable to FI's needs.
Al Manassah platform provides access of Sukuk purchase and redemption 24×7 365 days, close to Real Time and  has the potential to eliminate delays in the movement of funds, helping quicken the pace of trade and Murabaha financing for Financial Institutions locally and internationally.
Al Manassah platform is highly simple and flexible as per the requirements of Financial Institutions giving an option to buy and then redeem Sukuk in full or partial or transfer the redemption right to the end customer. 
A highly cost effective solution, Banks and Financial Institutions only pay a fee on the utilization of Sukuk and there is no brokerage fees or spread is charged.
Al Manassah platform support wide range of Islamic finance product lines including consumer & institutions Murabaha financing, buyout, deposit placement Supply chain Murabaha finance, factoring etc.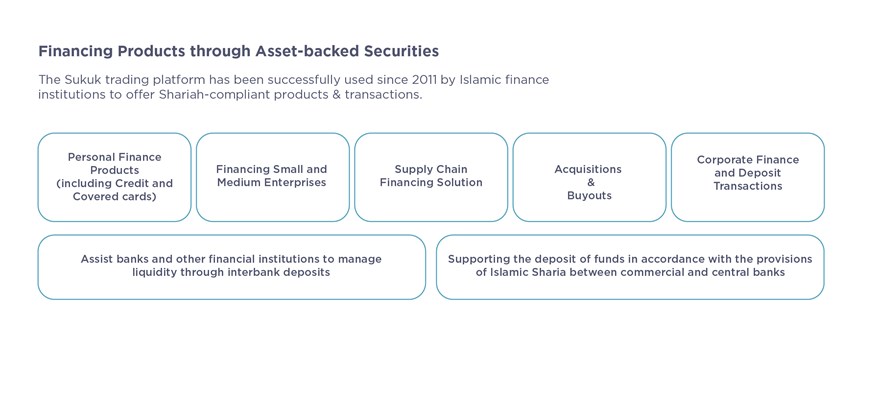 NBC's Sukuk is adhering to Shariah compliant guidelines. Al Manassah is leveraging NBC's Sukuk for Murabaha financing under the Shariah guidelines. The structure is reviewed and approved by the globally leading Shariah scholars.

A highly stable trading structure with minimal market risk, particularly avoiding the risk of trading losses due to commodity volatility under the life cycle of Murabaha offerings.
Complete end to end auditable, reporting system for the entire process, also reviewed and verified through Shariah as well.